About Singleton & Son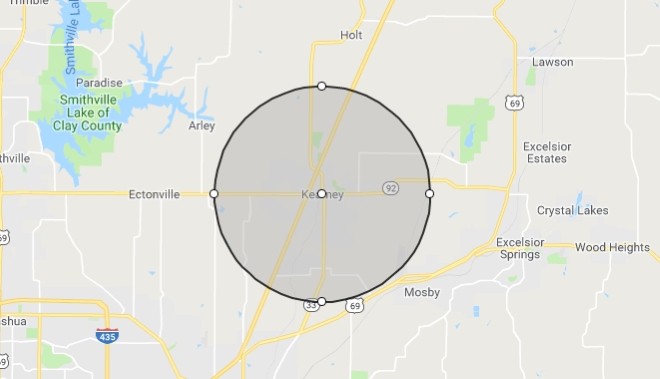 Singleton & Son Excavating LLC is a family owned and operated company located in Kearney, Mo. The company was established in 2007 by Jerry Singleton.
Jerry and his father, Wayne, helped a few local neighbors with some small improvement projects. These projects were more than one person could accomplish without some extra help and equipment. The neighbors were very thankful for the help they received.
Talking with the neighbors, one thing was repeatedly brought to Jerry's attention. The neighbors had contacted several different contractors to hire the work to be done, but they either did not get a callback or were told the job was too small.
The neighbors' comments made Jerry aware that there was a need for a family owned and operated business to provide "extra help" services for the Kearney community.
Singleton & Son Excavating LLC was established to take care of the residents and businesses of the Kearney community. Small to medium projects fit us well. We started out doing this type of work, and still focus on that work today. We know this is our niche, and we love what we do. The "extra help" we give our customers on their projects, gives us great satisfaction in the fact that the services we perform, make your project a reality.
Singleton & Son Provides:
We are a Kearney, Mo. based business. We live in the community we provide services for. We are family owned and operated. We only take on as many customers as we can handle. We will never sacrifice quality for quantity. We strive for high customer satisfaction. We are upfront and honest with you about your project. We will tell you if we can not provide the service you need. We will point you in the right direction, with referrals, if we do not provide the service you need.
Singleton & Son is dedicated to providing the Kearney community with quality services. Jerry still goes by the same principles that he started the company by, "Treat every customer the same, person to person is the best way to do business, and treat every job as if you were doing it for yourself".
Jerry grew up in Kearney and still resides here. He has watched the community grow and develop throughout the years. Although the community is a little bigger now, the small town feel is still present, and the pride of living in the Kearney area is still displayed by the community.
When you contact Singleton & Son, to inquire about services, or to request an estimate, you will talk to Jerry, the same person that will be at your job site.